Amgen UK and Ireland* to Participate in the 2022 Myeloma UK London to Paris Ride
Amgen UK and Ireland, for the fifth time, is supporting the Myeloma UK London to Paris Ride. As a company dedicated to improving patients' lives, we are sponsoring a team of Amgen staff, representing our local Amgen community.
Myeloma UK has teamed up with cycling event specialists to stage this event with professional-quality support including rolling road closures, support vehicles and mechanical back-up. The London to Paris ride is a challenging four-day event, which involves each rider pedalling 500km to help make myeloma history. At the finish, our riders will arrive in Paris under police escort, taking a route along the Champs-Élysées, past the Arc de Triomphe, across the River Seine and then on to finish at the iconic Eiffel Tower.
In the UK alone, approximately 5,700 people are diagnosed with myeloma every year [1]. Multiple myeloma is an incurable blood cancer, which is why research is critically important.
Through this major fundraising event, Myeloma UK aims to accelerate scientific breakthroughs in the myeloma landscape, helping more patients to access the vital medicines they need. Amgen UK and Ireland* is a corporate partner for the event and in addition to the 9 local riders being funded, another group of colleagues from Amgen Europe will be taking part. The Amgen Europe team includes a UK-based rider who previously participated in the ride in 2018. While the entry fee is funded by Amgen, all participating riders are undertaking their own personal fundraising of a minimum of £1,500 each.
Meet the UK and Ireland-based Riders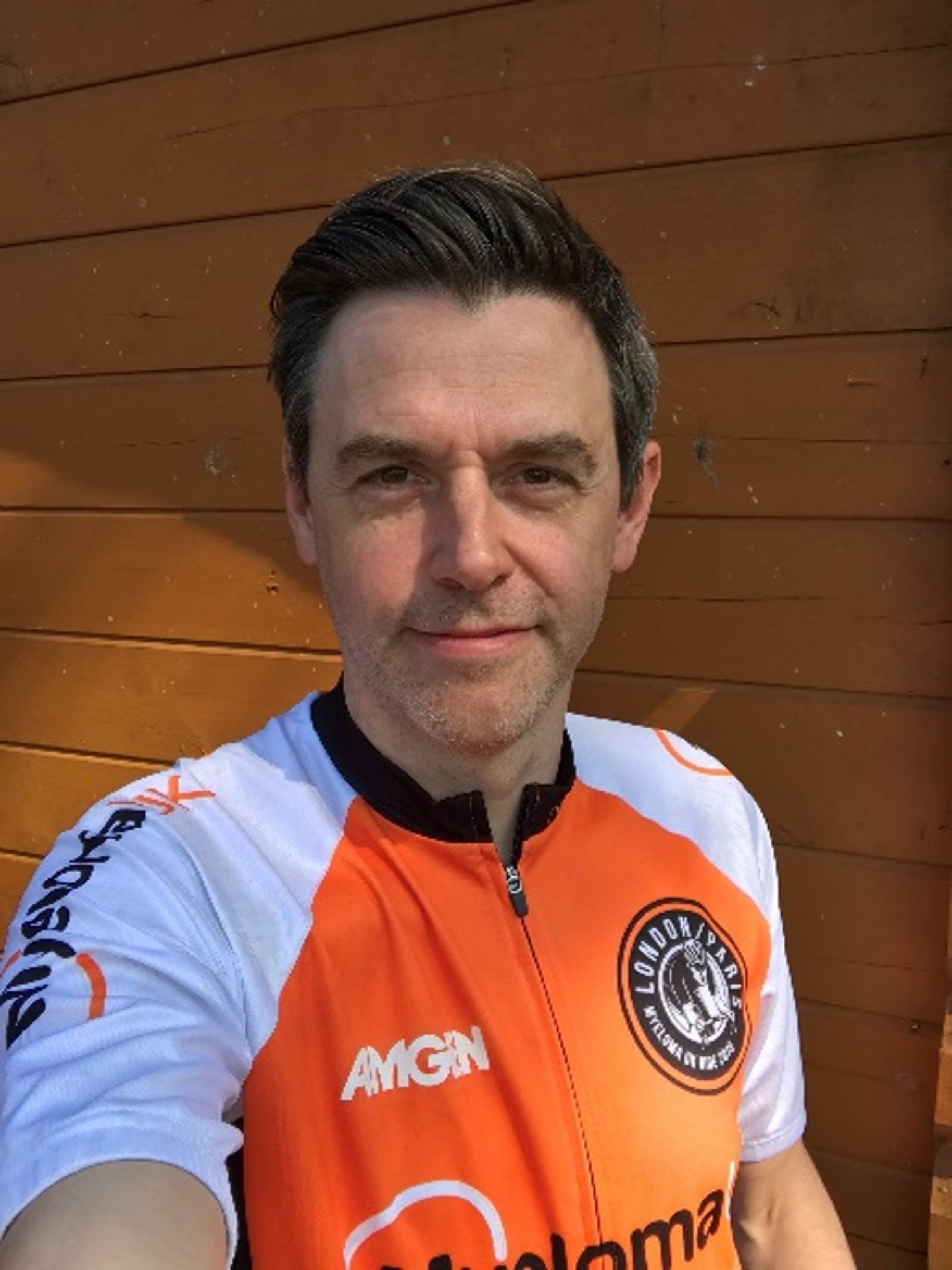 Adam Leeves
"I am thrilled to once again have the opportunity to participate in this amazing event. I was a member of Amgen's 2018 team and have very fond memories of the ride and look forward to repeating this challenge and raising even more support of this vital cause. The 2018 ride was full of highlights, but simply having the opportunity to ride with patients and carers – people directly affected by Myeloma – was a truly humbling experience. I've no doubt that this year's ride will be equally challenging, but also equally rewarding, with extra personal incentive on my part to exceed my 2018 fundraising total!"
Angelina Bray
"I am excited to be part of the 2022 Amgen team riding to Paris for Myeloma UK in September. Having received a cancer diagnosis myself in 2020, I am acutely aware of the importance of both raising funds to facilitate research into the treatment of this disease, alongside the vital role charities have in providing support to both the patients and their family members as they navigate the life changes that come from a diagnosis. I feel hugely privileged to be representing Amgen in this challenge and supporting this amazing cause."
Visit Angelina's JustGiving page.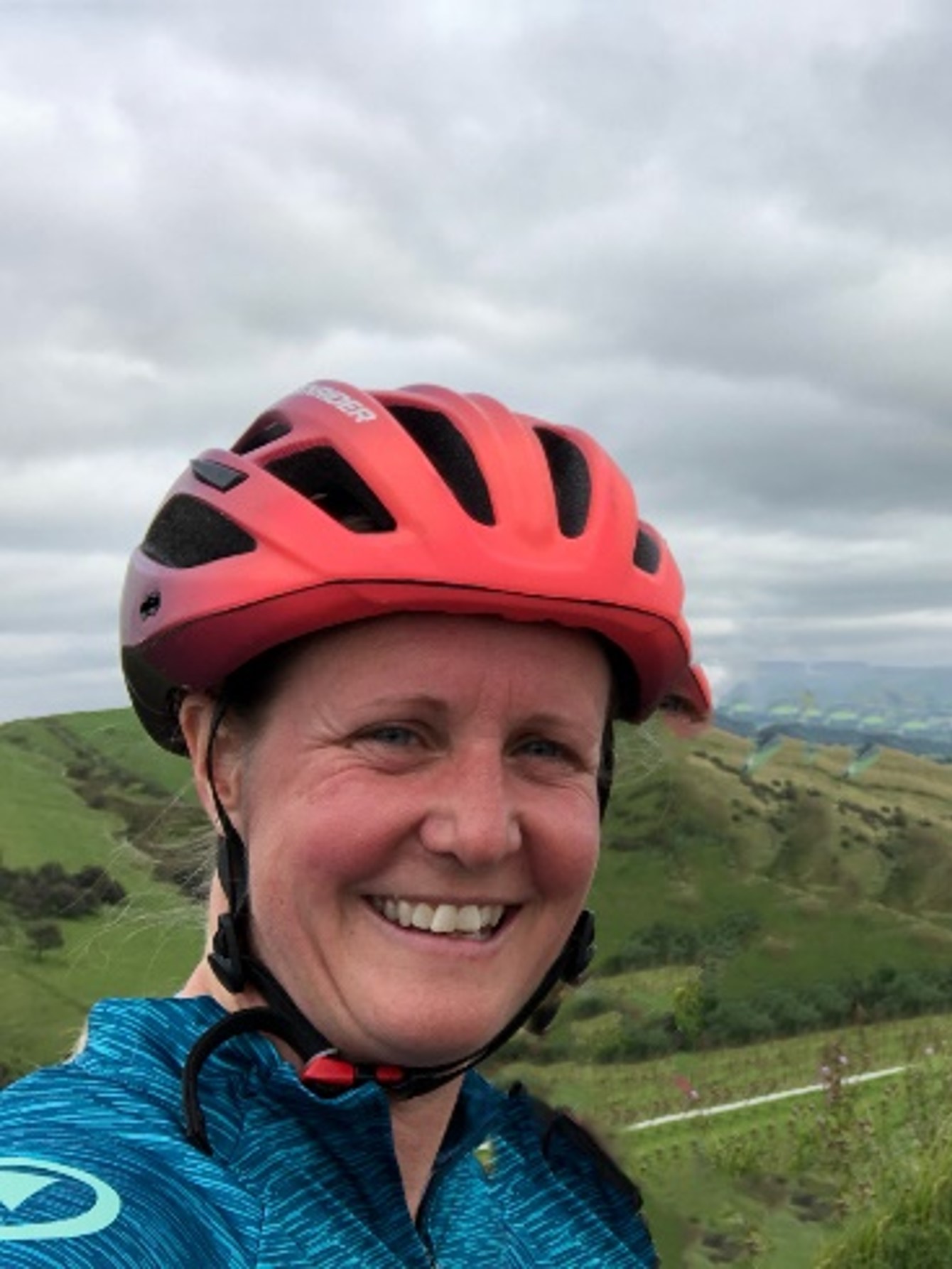 Jo Paterson
"I am so excited to be joining the Amgen team riding to Paris! It was an Amgen Connect event that started my cycling career and I am looking forward to continuing that journey whilst supporting Myeloma UK. I began cycling in lockdown on a borrowed bike, inspired to complete a five day fitness challenge and encouraged by a previous London to Paris rider. I quickly became a keen rider, got my own road bike, and have since ridden hundreds of miles for charity and for fun, including the 2021 Virtual London to Paris ride, also for Myeloma UK. Given the challenges of the last few years, I think it is even more important to support charities like Myeloma UK and I am honoured to be taking part in this year's ride."
Lewis Egal
"I feel honoured and extremely excited to be part of the Amgen team that has the privilege of embarking on this unique journey, all in support of an amazing cause. Experiencing the ride with patients and family members is an incredible opportunity and a huge motivator in fundraising and contributing to a successful ride. After 14 years of senior rugby, I'm looking forward to re-focusing my energy on this new physical challenge and swapping my rugby boots for cycling shoes (which my knees will be thankful for!)."
Visit Lewis's JustGiving page.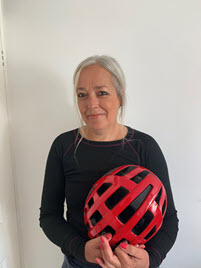 Cathy Stokes
"I am thrilled to have been selected to join the Amgen team for the Myeloma UK London to Paris charity ride in 2021. I am new to cycling and loving my new road-bike and the training. The ride will test me physically and mentally and if I start flagging, I know the great cause and the camaraderie will keep me going. I'm looking forward to making new friends and being part of this amazing experience and crossing the finish line with the team. Thank you for any donations to support Myeloma UK's fantastic work to improve the lives of myeloma patients."
Visit Cathy's JustGiving page.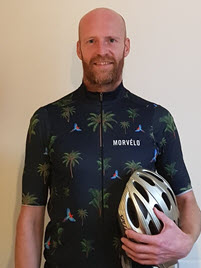 Joe Maskell
"I'm so pleased to be part of the Amgen team riding to Paris to raise money for and awareness of multiple myeloma. I'm excited about pedaling all the way to Paris. I used to regularly cycle on my commute to work and have been on a couple of cycle tours before: the Coast to Coast in the north of England and the Camino de Santiago in northern Spain. I decided to apply for this ride because I would like to meet colleagues from other teams, meet patients and to hear their stories in order to better understand their challenges. It's a privilege to be able to help by raising funds for myeloma patients. From myself and those you will be helping, thank you for donating."
David Neasham
"I'm thrilled to be part of the 2021 Amgen UK and Ireland team, supporting Myeloma UK. It is a unique opportunity to raise money for a vital cause, alongside other Amgen teams, people from other companies, patients and their families. Coming from Ilkley in the Dales region of the UK (which has one of biggest cycling clubs in the UK) and cycling from an early age, plus having entered previous endurance challenges (e.g. London and Berlin marathons), I'm definitely up for this new challenge! On a personal level, I also want to dedicate this event in memory of my Mum, who died from Covid-19 in April last year."
Visit David's JustGiving page.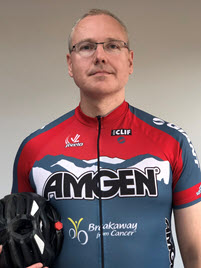 Richard Hodgson
"I feel myeloma doesn't get the attention it deserves and that not enough people are aware of it. So it's great to have the opportunity to do my bit for this great charity and hopefully help shed a little more light on this condition. I've done numerous charity bike rides before, once with Amgen colleagues, but this will be the longest and most gruelling by far. I'm really looking forward to the challenge of training for this and most of all taking part in the event with the Amgen team. Assuming I go the distance, to cross the finish line in Paris with the Myeloma peloton will be a great feeling."
Visit Richard's JustGiving page.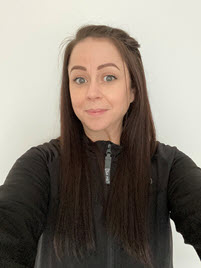 Sarah Logan
"I'm thrilled to join the Amgen team. Over the years, I've admired the colleagues who train and prepare, and return exuberant from Paris. I am looking forward to meeting patients, their friends, relatives and clinicians, as well as testing my mettle. I used to commute daily by bike, but that ended when we escaped to the country and I thought the distance was too far! Now I've realised the 54km round trip will provide a solid training base for this challenge. All the money we raise will go to Myeloma UK, who provide information and support to patients, support access to treatments and fund the development of early phase clinical trials."
Visit Sarah's JustGiving page.
Mark Rose
"I'm hugely excited to be a part of the Amgen 2021 team and really looking forward to challenging myself in support of an amazing cause. Having heard some of the stories direct from myeloma patients, I'm looking forward to making a small contribution to advancing knowledge in this area by meeting the fundraising target. I fell off the 'serious' cycling wagon a few years ago as work and family took precedence, but I've been using lockdown as an opportunity to prepare for this fantastic route by getting back out and into training! Thank you for any and all donations in support of Myeloma UK's fantastic work to improve the lives of myeloma patients."